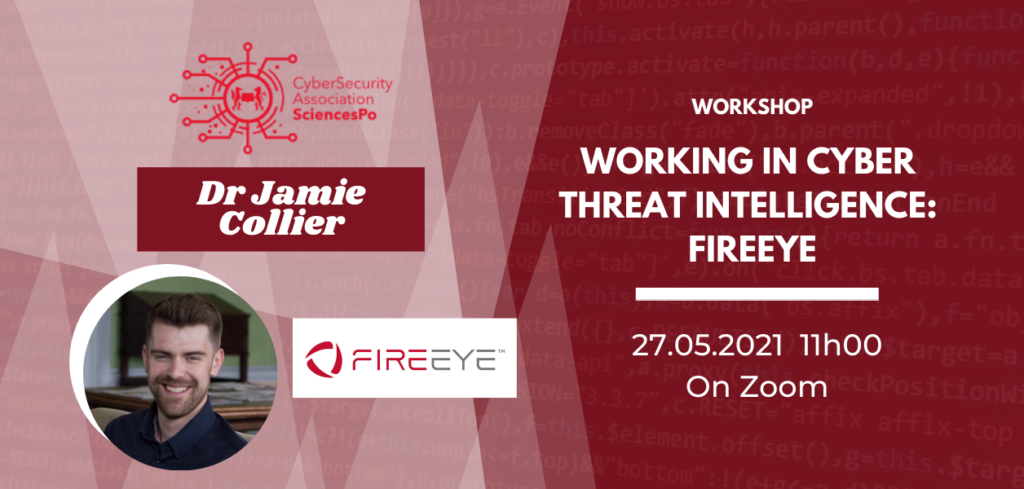 Organisations use cyber threat intelligence (CTI) to understand their threat landscape and make more informed decisions around security. However, what does a CTI organisation actually do? Are you curious to get a sneak peak into what cybersecurity experts do in their daily jobs?
On May 27th, SCA hosted another career workshop to discuss the exciting opportunities for those embarking on a CTI career. Participants were also able to dive into an interactive exercise where they worked together to build out the intelligence requirements for an organisation. The session then concluded with career advice for those interested in the career path, as well as a Q&A.
Dr Jamie Collier is a Cyber Threat Intelligence Consultant at FireEye. He was previously the Cyber Threat Intelligence Team Lead at Digital Shadows and has completed a PhD in cybersecurity at the University of Oxford where he remains active as a research affiliate with the Centre for Technology and Global Affairs. Jamie was previously based at MIT as a Cyber Security Fulbright Scholar and has experience working with the NATO Cooperative Cyber Defence Centre of Excellence, Oxford Analytica, and PwC India.