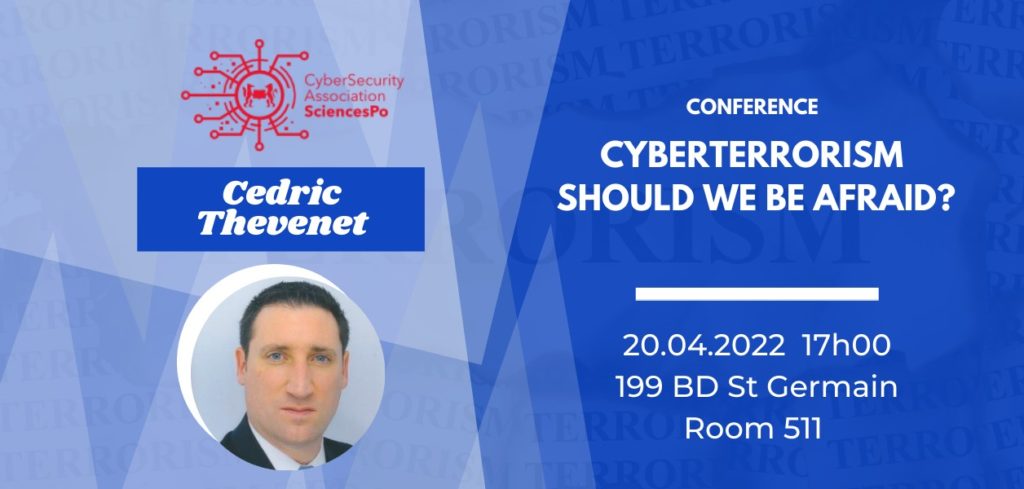 Cyberterrorism is a complex topic that is still ambiguously understood. In the first place, what is cyberterrorism exactly— what are the methods, consequences and impact? How do governments act and react to it?
Secondly, there are debates that revolve around the scope of cyberterrorism: is it less dangerous than "traditional" terrorism because the damages are usually not physical, but digital? We have invited two professionals with an expertise on cyberterrorism to hear their opinions and engage in students' questions.
Cedric Thevenet is Vice President and the group chief cybersecurity officer of Capgemini. He has had successful experiences within different industries including the implementation of ambitious cybersecurity programs and strategies. He has an expertise in security and risk management, communication and negotiation, and published about cyberterorrism under the following title "Cyberterrorism, myth or reality ?"
Lessaid Abderrahman is a Networks Subject Matter Expert at AXA, with more than 15 years of experience in LAN/WAN design support and implementation. He has published about cyberterrorism, its methods and counter-measures.
Join us on Wednesday, 20.04, at 17h00 at 199 Boulevard St. Germain in.
Room 511.