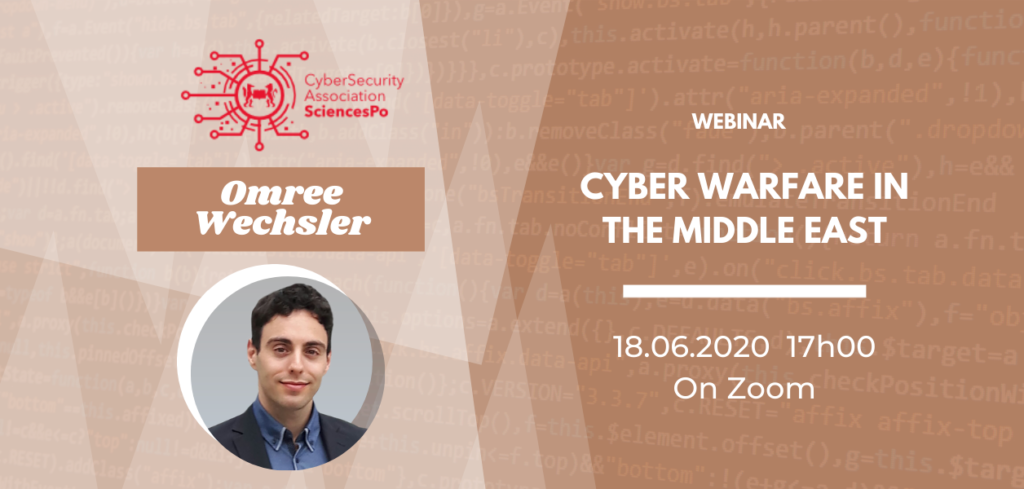 SCA had the chance to discuss Cyber Warfare in the Middle East with Mr Omree Wechsler!
Mr Wechsler is a senior researcher in the Yuval Ne'eman Workshop for Science, Technology and Security at Tel Aviv University. His research fields include cybersecurity, national cyber strategies, influence operations, cyber threats on elections, cyber threats on space systems as well as AI in cybersecurity.
Omree participated in Israeli parliament discussions on cyber threats to national elections. He graduated with a Master's degree in European Studies from the Heinrich Heine University of Duesseldorf, Germany, and holds a B.A in Political Science and Middle Eastern studies from Tel Aviv University. Omree has also served three years in the Israeli military intelligence branch.