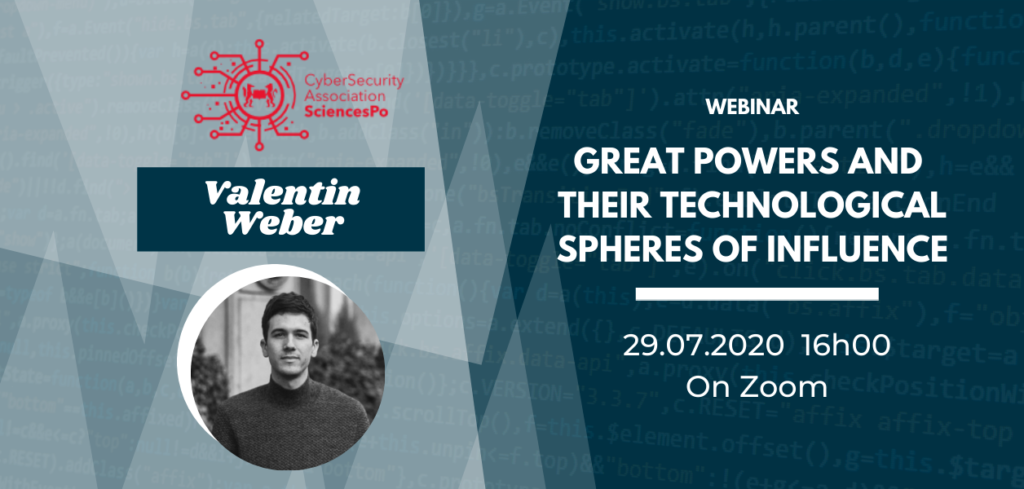 Our fourth digital masterclass of the summer took place on the 29th of July with Valentin Weber, DPhil candidate at Oxford.
The deterioration of relations between great powers and the rise of novel forms of statecraft have given way to a worrying new feature of the international system: technological spheres of influence.
In this masterclass, Valentin Weber, who studied at Oxford, Harvard and Sciences Po, explained how we arrived to this new geopolitical arrangement, where are the flashpoints and what the future of 'technospheres' may hold.