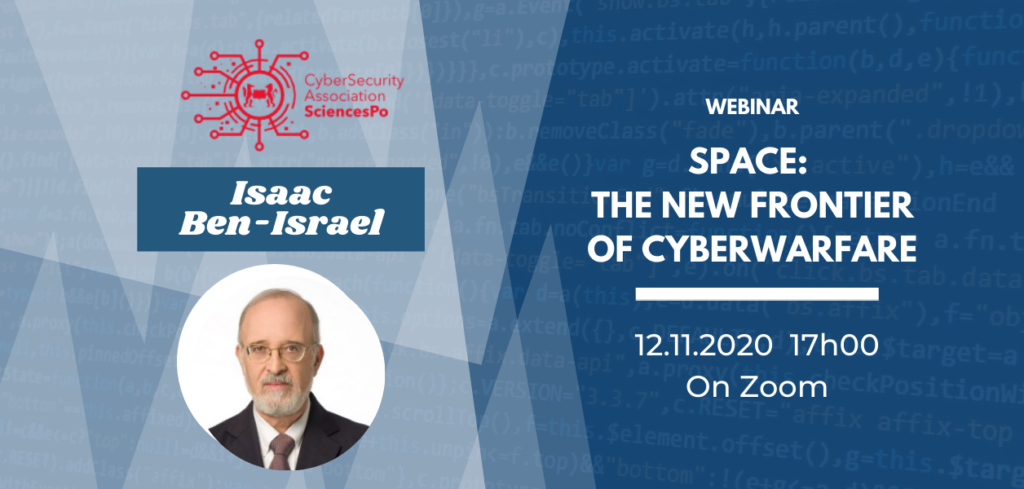 SCA invited Isaac Ben-Israel to discuss cybersecurity in outer space.
Isaac Ben-Israel is an Israeli military scientist, general and ex-politician. He currently serves as the chairman of the Israeli Space Agency and the National Council for Research and Development, under the auspices of the Ministry of Science, Technology and Space of Israel. In addition, he is the head of the Blavatnik Interdisciplinary Cyber Research Center (ICRC) at Tel Aviv University.
After graduating in Mathematics, Physics and Philosophy, he joined the Israel Air Force (IAF) where he held several posts in operations, intelligence and weapon development units since the 1970s. After retirement he joined the University of Tel-Aviv as a professor and in 2002 he founded RAY-TOP (Technology Opportunities) Ltd, consulting governments and industries in technological and strategic issues.
Professor Ben-Israel was elected to the Israeli Parliament from 2007 to 2009. During this period he was a member of the Security and Foreign Affairs Committee, the Finance Committee, the Science & Technology committee, the Chairman of the Homeland Security Sub Committee and the Chairman of the Israeli–Indian Parliamentary Friendship Association. In 2011 he was appointed by the Prime Minister to lead a task force that formulated Israeli national Cyber policy. In 2014 he led another task force which resulted in the government's decision to set up a new National Cyber Authority.