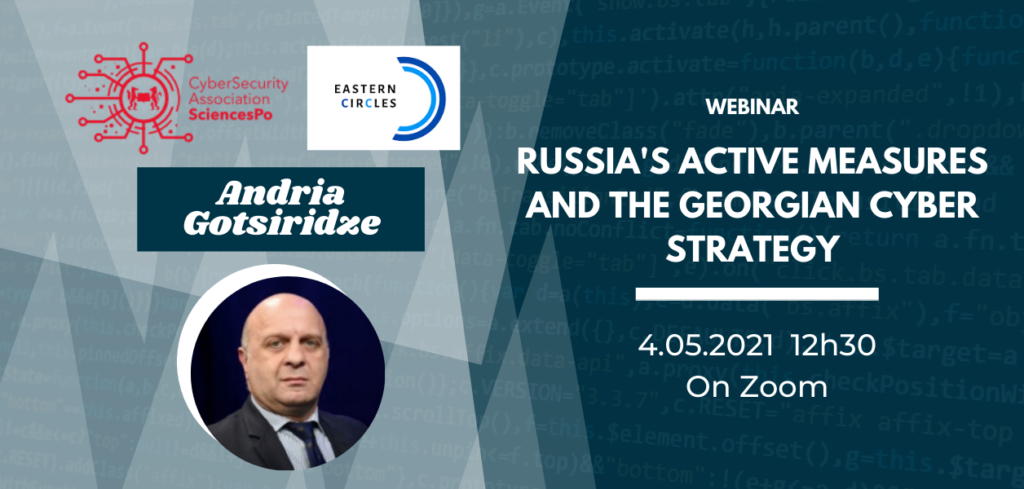 On 11 August 2008, the Georgian president's website was defaced and images comparing President Saakashvili to Adolf Hitler were posted. In Georgia, media, communication and transport companies have also been affected. The attack on Georgia was spread to government-wide computers after Russian troops entered the Georgian province of South Ossetia. It was the first time a known cyber attack coincided with an armed war. The Georgian government accused Russia of being responsible for these attacks, but the Russian government claimed no involvement. Since 2008, Georgia has struggled to develop resilience and defensive capabilities against the threat emanating from Russia.
The Sciences Po Cybersecurity Association and Eastern Circles are privileged to receive Andria Gotsiridze, Founder of Cyber Security Studies and Education Center "CYSEC" in Georgia. His working experience includes senior positions in Georgian Ministry of Defense (MoD) and Intelligence Services. He was a Director of the Cyber Security Bureau (MoD) in 2014-2016, Inspector General in 2012-2014 and served at the Foreign and Military Intelligence services as a head of various departments in 2001-2008. Under his leadership, the Cyber Security Bureau developed Georgia's first Cyber Security Policy and Strategy and has initiated a number of cyber security projects, such as, Cyber Reserve and multi-componential cyber security awareness raising projects. He supported the training and employed soldiers wounded in international missions as trainers in cyber security.

Mr. Gotsiridze gives lectures at Caucasus University and International Black Sea University, Civil Servant Course organized by GFSIS (Rondeli Foundation) and is currently involved in several projects as a Cyber Security Advisor at the Georgia Innovation and Technology Agency. He is co-author of Cyber Security Generic Reference Curriculum published by NATO PFPC in 2016. Don't miss this unique chance to discuss the Georgian approach of cybersecurity facing the challenge of combating the Russian cyber destabilisation modus operandi. Tuesday 4 May at 12:30pm (CET)!
Watch the recording of the webinar on our youtube channel: