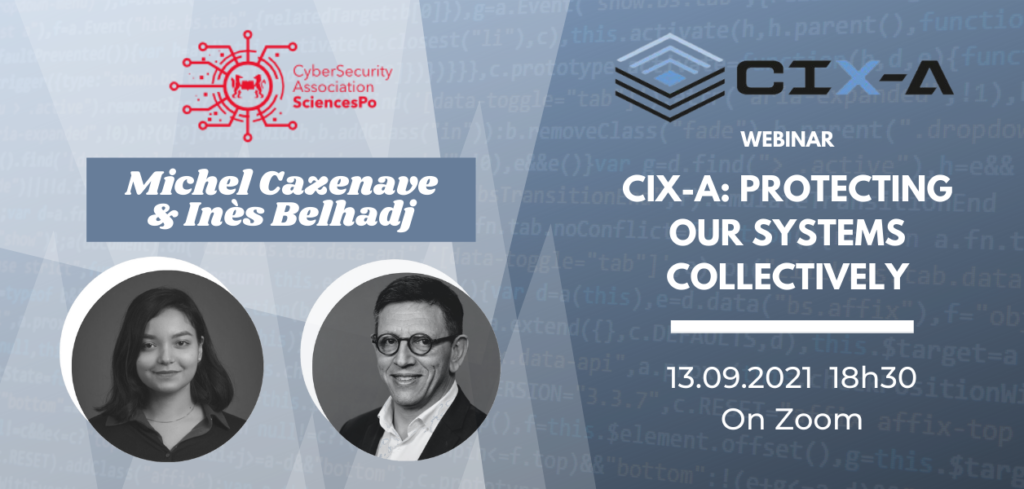 How does collecting and sharing cyber information (best practices, cyber intelligence, strategies) improve security capabilities ? 
A lot is at stake for the public and private sector alike in understanding the threat to be able to better anticipate it. Moreover, previous incidents have shown how successful communication and information sharing have been helpful to contain the damage caused by mass cyberattacks. Unfortunately, while it is absolutely necessary, collaboration still has a way to go in the ecosystem. 
Through this event we aimed to enlighten the importance of collaboration in cybersecurity. Initiatives like the Cyber Intelligence X Sectors Alliance provide a trusted and favorable environment for the flourishing of partnerships and solidarity in the face of threat actors. The CIX-A community will come to share with you some insights into their threat intelligence work along with the opportunities and challenges they are confronted with. Our guests also discussed the different career paths that can be taken by Sciences Po students interested in cybersecurity. 
Michel Cazenave is a cybersecurity pioneer and expert in the french ecosystem. After a distinguished career in different positions for the french ministries of Defense and Foreign Affairs, he joined PwC France & Maghreb as CISO. In 2018 he co-founded the Cyber Intelligence X Sector Alliance aimed at promoting collaboration on cybersecurity and threat intelligence between security professionals as well as CISOs and their teams. Today, with over two decades of experience in various aspects of cybersecurity Michel is undeniably a reference in the field.
Inès Belhadj is a PSIA International Security student and an aspiring cybersecurity professional. She joined Michel Cazenave's team as an intern for the Cyber Intelligence X Sector Alliance and acted as ISAO manager and Cyber Threat Intelligence analyst. In the fall of 2021, Inès is going back to Sciences Po to resume her graduate studies and hopes to start her career in the cybersecurity industry.