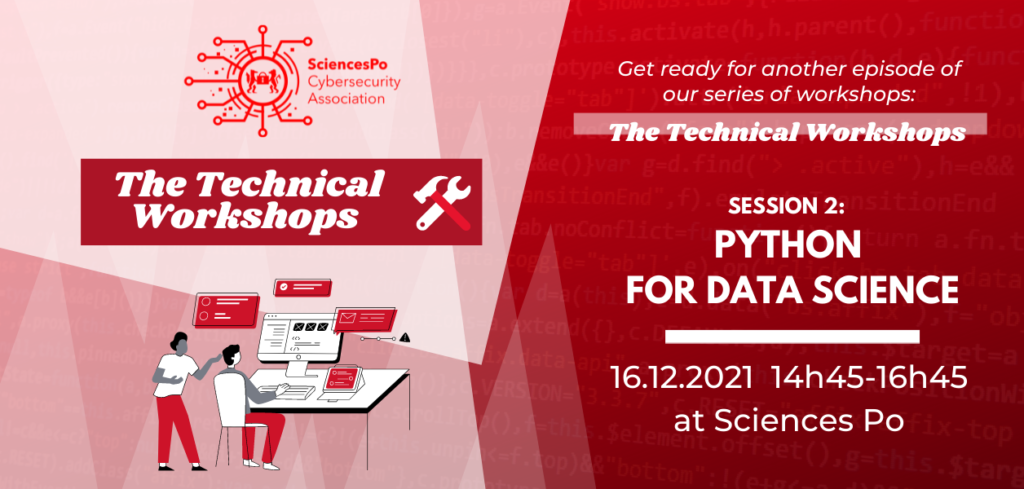 For its last event of 2021, the Sciences Po Cybersecurity Association is hosting an interactive workshop to break into data science with Python!
No programming prerequisites are required. Remember to bring your computer!
Speaker:
Adrien Vanheste, CSA member, cybersecurity and data science engineer from Télécom ParisTech and former ethical hacker at KPMG France.